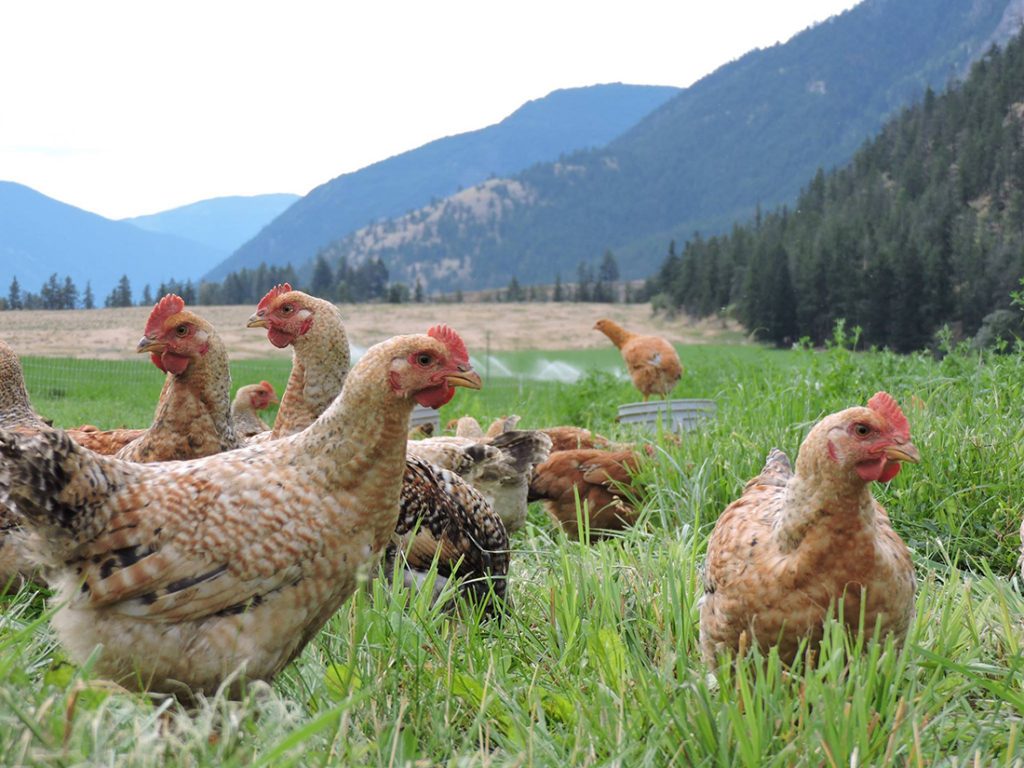 January 8, 2019
by PETER MITHAM
Spray Creek Ranch of Lillooet has joined a handful of BC producers to receive certification through A Greener World (AGW), a five-year-old certification body based in Terrebonne, Oregon.
AGW offers four certifications: Certified Animal Welfare Approved, Certified Grassfed, Certified Non-GMO and Certified Organic.
Spray Creek ranchers Tristan and Aubyn Banwell opted for Certified Animal Welfare Approved for its pasture-raised pigs, broilers, laying hens and Certified Grassfed for its beef because they felt the programs set the right bar for the animal husbandry practices and commitment to sustainability they aim to meet.
"AGW has created the strongest and most meaningful livestock standards available," Aubyn Banwell said in a statement announcing completion of the certification process. "AGW standards set the bar for high-welfare and sustainable livestock production, and truly reflects the thought and care we put into the management of our livestock."
Current Issue:
January 2019
Vol. 105 Issue 1
Victoria tweaks ALR rules
Ranch must allow anglers
Grappling with challenges
Editorial: Learning from leopards
Back forty: Livestock protection is a grey matter
Viewpoint: One zone shows foresight as BC ag evolves
Popham pursues ambitious agenda as 2019 arrives
Milk stocks rebuild but skimmed milk an issue
Holstein spring show grows, moves to Chilliwack
Dairy producers withhold national levies
Wave of retirements sweeps through dairy associations
Fund aims to give BC fruit growers a competitive edge
Ag Brief: New chair for Farm Industry Review Board
Ag Brief: BC Tree Fruits shake-up
Ag Brief: Thompson retires from dairy centre
New trap set to reduce Okanagan starling flocks
Consumer prices could buoy farm cash receipts
BC potatoes yield increase in 2018
'Green rush' overwhelms OK planning staff
Show, gala showcases BC agriculture
Hort show covers buds to spuds
Sidebar: Budding interest
Spotlight on dairy, innovation
Popular dairy tour showcases diversity
Overseas markets demand top quality
Sidebar: Gerbrandt coordinates berry research
Local seed initiative shifts focus to economics
Big dreams for small pepper growers
Cattle feeders bullish on packing plant
Research: Increasing green fodder could decrease allergies
Beekeepers learn to defend against wildlife
Online platform connects producers, consumers
Public trust programming to expand in 2019
Farmers institutes meet to forge connections
The rock road of water buffalo in BC
Wannabe: Pulling together
Woodshed: Deborah finds it's better to give than receive
Jude's Kitchen: Start healthy
More