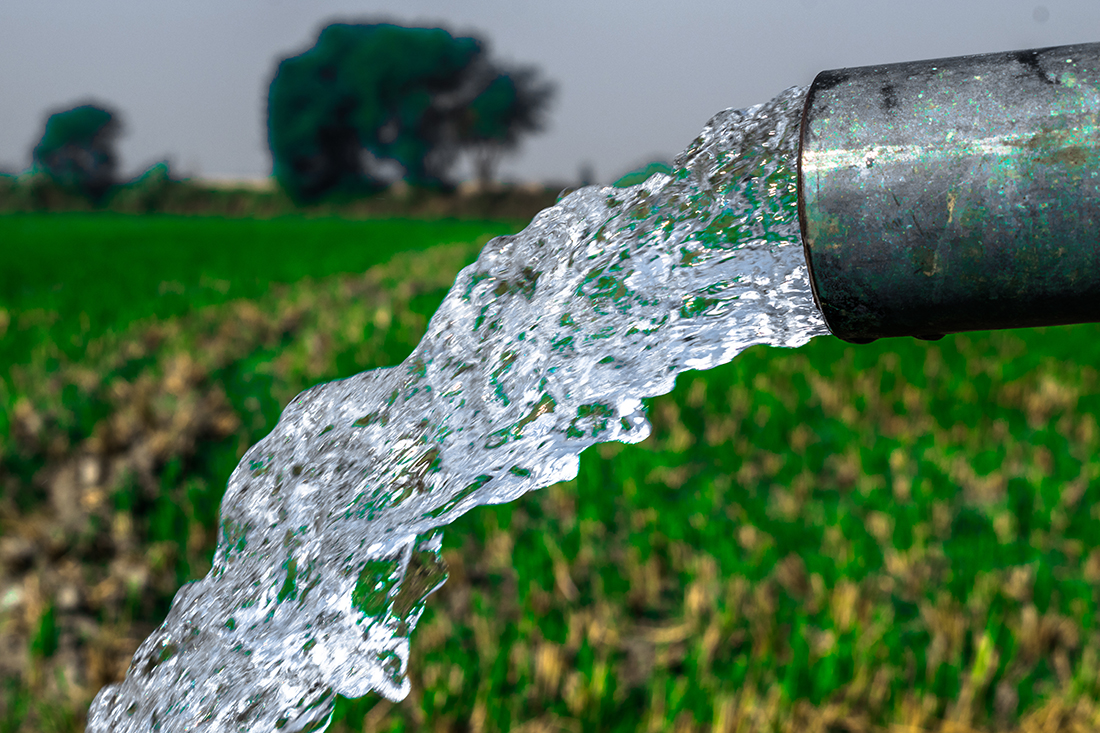 February 21, 2019
by PETER MITHAM
The province has extended the deadline for registering wells and licensing groundwater use for a third time. The new deadline gives producers until March 2, 2022 to register their wells. The surprise move came in view of the fact that only a fraction of non-domestic groundwater users had made a move to register their wells. Groups such as the Okanagan Basin Water Board and even former government staff had questioned the original deadline of February 28, which threatened to make criminals of thousands of unlicensed water users across BC.
Current Issue:
MAY 2019
Vol. 105 Issue 5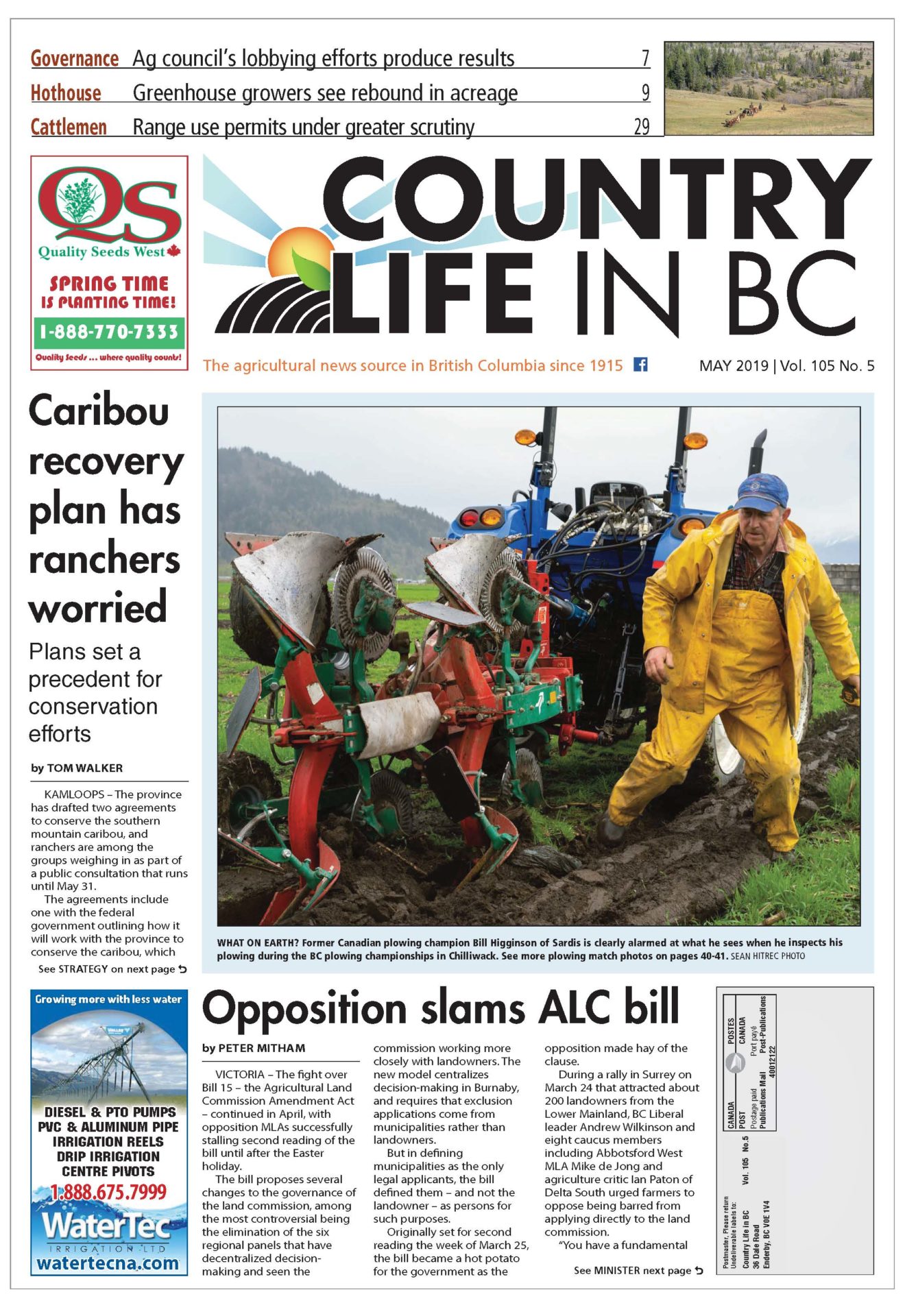 STORIES IN THIS EDITION
Caribou recovery plan has ranchers worried
What on earth?
Opposition slams ALC bill
Sidebar: Protection & pushback
Global rhubarb glut hits home for BC growers
Editorial: Truth in labelling
Back Forty: So you don't believe in climate change
Viewpoint: Don't blame the cows for global warming
Ag council's lobbying efforts produce results
Learning a new skill
Foundation's nest egg for funding projects increases
Greenhouse growers see rebound in acreage
Province will hold the line on piece rates
New CEO aims to kindle team spirit at co-op
Shrinking hog industry faces disease threats
FIRB decision prompts rethink of pricing scheme
Beekeepers see potential in technology transfer
AgSafe markes quarter century
Raspberries hit hard by harsh February
Good deal
Blueberry growers anxious for new varieties
Biological controls for pests in demand
Sidebar: Pesticides in play
Growers urged to focus on fresh
Westgen celebrates 75 years of excellence
Top seller was no-show at Holstein sale
Spring show attracts exhibitors from Quebec
Cheesemakers unite to grow niche market
Range use permits under greater scrutiny
Sidebar: Range use plans go digital
Market Musings: Top bulls sell for top dollar at spring sales
Grapegrowers share sustainability objectives
Grape specialist honoured for dedication
Hazelnut production expands across BC
Sidebar: Pest pressures
Supporters take to AITC's Sips & Sprouts
Research: Cultured meat fails to impress researchers
UAVs undergo testing for pesticide delivery
Sustainability goes beyond saving farmland
Father and daughter roll with the last of the steel wheels
Woodshed: Susan Henderson is warming to country life
Farm initiative puts heart back in agriculture
Wannabe: Farming is more than just a job
Surplus, cull fruit finds new purpose as tasty snacks
Jude's Kitchen: Special food for special moms
More