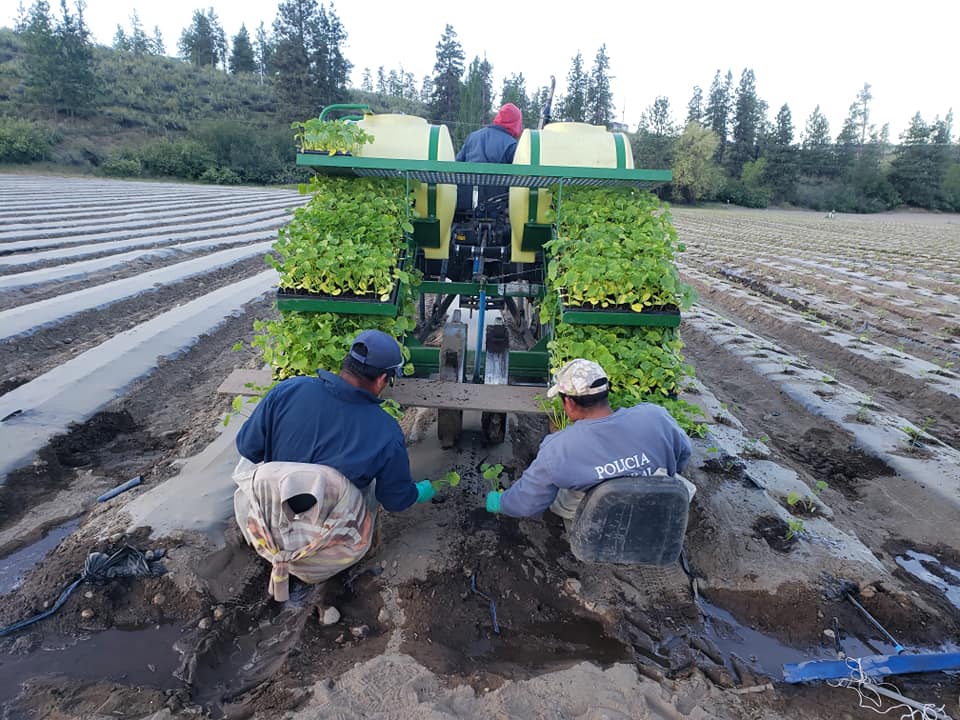 June 5, 2019
by PETER MITHAM
BC farmers will see higher costs this month as several new measures take effect.
June 1 saw the minimum wage increase to $13.85 an hour as part of provincial efforts to raise the rate to $15.20 an hour by 2021. While the province is holding the line on piece rates, the increase to the minimum wage raises the floor for all other wages.
This wage increase will be followed on June 15 by the first payment of the new employer health tax (EHT) as the province phases out Medical Service Plan premiums. The tax will see employers pay upwards of $2 billion to cover the health care costs of workers. However, the levy won't cover the medical needs of the seasonal workers farm businesses employ.
The end of the month will also bring the deadline for remitting property taxes, technically due July 2. According to the Canadian Federation of Independent Business, double-digit increases have not been unusual over the past year.
The total impact on farm employers of the new charges is tough to calculate, but that doesn't mean the impact isn't real.
To fight back, many farm businesses are seeking ways to automate their operations. Others are shifting to less labour-intensive products.
Tagged in:
Current Issue:
June 2019
Vol. 105 Issue 6
STORIES IN THIS EDITION
First Cut
Hog farm won't face charges
Okanagan drives land values
Where's the beef?
Minister defends Bill 15 changes
Back Forty: Farmers, not just farmland, need revitalization
Editorial: No peace, no order
ALR restrictions make commuting a fact of life
Johnston's Packers targeted by activists
Child labour
Sidebar: When is a crime not a crime?
Berry growers get long-awaited funding boost
Proteobiotics reduce poultry, swine infections
Greenhouse growth stymied by gas prices
Bloom
Increase farm productivity with cover crops
Ag Briefs: Water fees not evenly distributed among users
Ag Briefs: BC Tree Fruits prepares to relocate
Farmland trust explored for Island
New owner, same faces
Fruitful experience
Fruit growers cautiously optimistic on bloom set
Honeycrisp key to success for Golden Apple winners
Changes to slaughter rules taking too long
Going! Going! Gone
Local meat deamnd creating opportunities
Sidebar: Compost in 14 days
Ranch takes pasture to plate at face value
Market Musings: Technology has its challenges
Oliver veggie grower prefers wholesale
Grocer offers tips to get a foot in the door
Greenhouse veggie days a hit with school
Haskap research may help berry go mainstream
Grow up!
Research: Bee sensitivity linked to neonic pesticides
Fraser Valley orchardist calling it a day
Rally cry
Worming his way to the top of the heap
Mushrooms a viable crop for small growers
Island 4-H beef show celebrates 25 years
Woodshed: Deborah starts her vacation a golf widow
Brewery's food program spawns farm project
Jude's Kitchen: Celebrate dads!
More