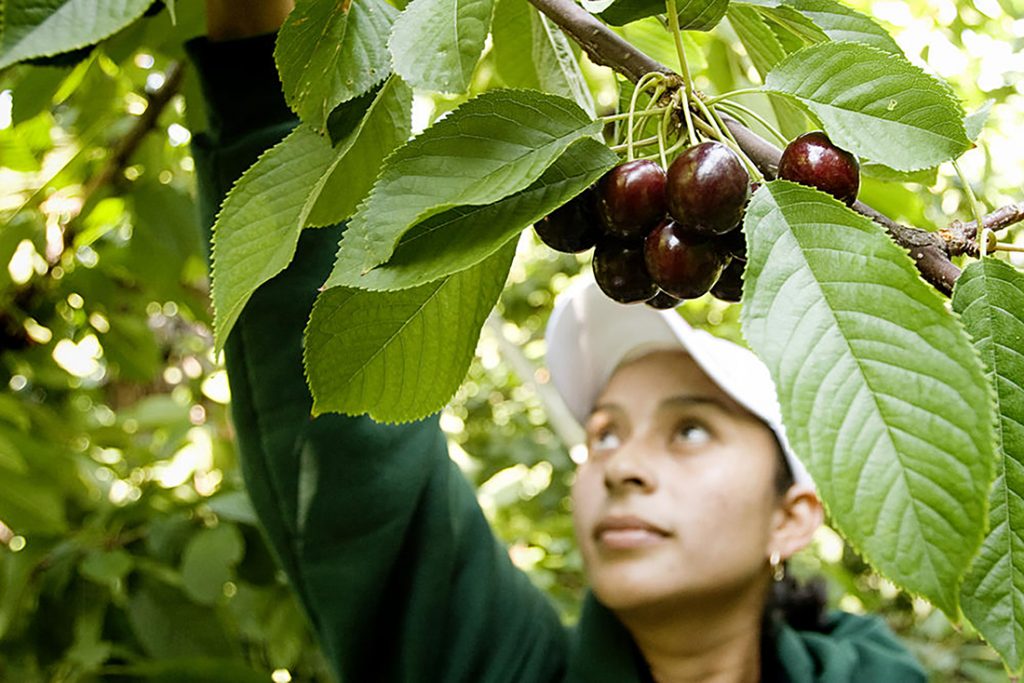 April 10, 2019
by PETER MITHAM
BC's long-standing piece rate system won't be overhauled by June 1, as recommended last year by the Fair Wages Commission.
BC labour minister Harry Bains endorsed the commission's recommendation last year that all harvesters be paid minimum wage by June 1, 2019. However, he also said too little was known about the existing system, created in 1981 with different rates for 15 commodities.
A study commissioned last fall to examine the existing piece rate system and point a way forward remains a topic of discussion with the BC Ministry of Agriculture, and no decision has been taken on next steps.
Many farm groups fear changing the piece rate system would further compress farmers' margins, which have already been squeezed by higher costs for everything from land to shipping and materials such as cardboard and horticultural supplies. New regulations and pests combined with the loss of pest control products have exacerbated the frustration.
However, the agriculture ministry said last year that "piece-rate farm workers deserve a raise like other minimum wage earners."
BC's minimum piece rates increased 11.5% as of January 1, following a similar increase in the hourly minimum wage last June to $12.65. The minimum wage will rise a further 9.5% in June to $13.85 an hour, but piece rates won't follow suit – for now.
"Government is taking a more in-depth look at how to ensure compensation for farm workers is both fair for workers and sustainable for farm operators," labour ministry staff said in February.
[FILE PHOTO COURTESY OF CORAL BEACH FARMS]
Tagged in:
Related Articles:
Workers will have to work harder to pay for increase
DELTA – Growers are taking a closer look at pay structures as minimum wage hikes take effect this month. As […]
January 23, 2019
Just weeks into the new year, BC farmers may be starting to feel the pinch. One thing's for certain: their […]
Current Issue:
June 2019
Vol. 105 Issue 6
STORIES IN THIS EDITION
First Cut
Hog farm won't face charges
Okanagan drives land values
Where's the beef?
Minister defends Bill 15 changes
Back Forty: Farmers, not just farmland, need revitalization
Editorial: No peace, no order
ALR restrictions make commuting a fact of life
Johnston's Packers targeted by activists
Child labour
Sidebar: When is a crime not a crime?
Berry growers get long-awaited funding boost
Proteobiotics reduce poultry, swine infections
Greenhouse growth stymied by gas prices
Bloom
Increase farm productivity with cover crops
Ag Briefs: Water fees not evenly distributed among users
Ag Briefs: BC Tree Fruits prepares to relocate
Farmland trust explored for Island
New owner, same faces
Fruitful experience
Fruit growers cautiously optimistic on bloom set
Honeycrisp key to success for Golden Apple winners
Changes to slaughter rules taking too long
Going! Going! Gone
Local meat deamnd creating opportunities
Sidebar: Compost in 14 days
Ranch takes pasture to plate at face value
Market Musings: Technology has its challenges
Oliver veggie grower prefers wholesale
Grocer offers tips to get a foot in the door
Greenhouse veggie days a hit with school
Haskap research may help berry go mainstream
Grow up!
Research: Bee sensitivity linked to neonic pesticides
Fraser Valley orchardist calling it a day
Rally cry
Worming his way to the top of the heap
Mushrooms a viable crop for small growers
Island 4-H beef show celebrates 25 years
Woodshed: Deborah starts her vacation a golf widow
Brewery's food program spawns farm project
Jude's Kitchen: Celebrate dads!
More