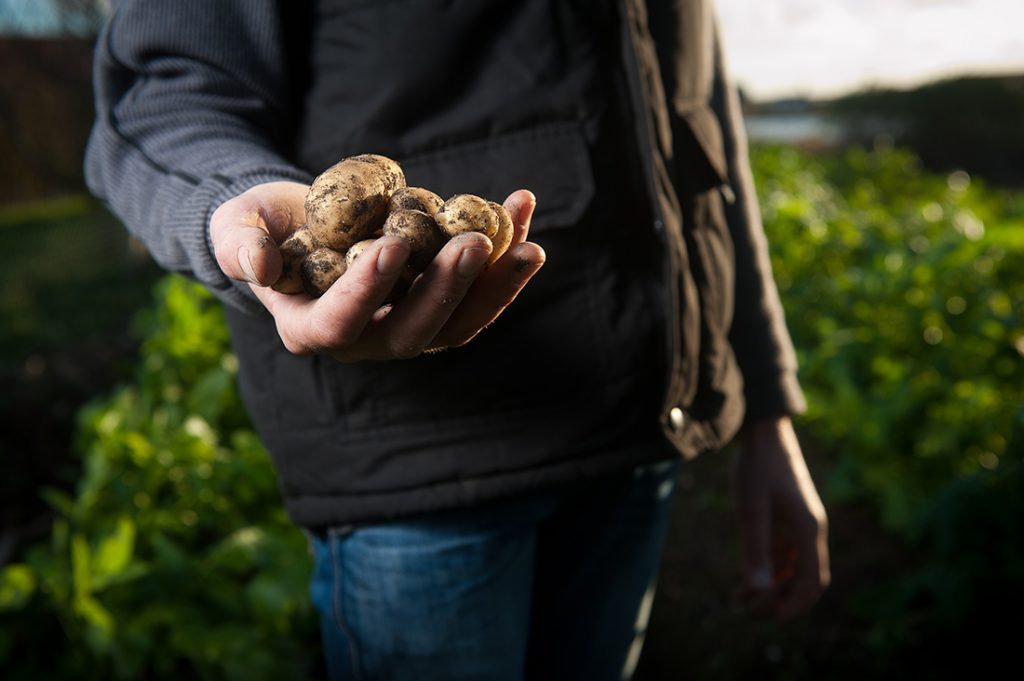 April 10, 2019
by PETER MITHAM
Young Agrarians is now an independent charity after seven years as an initiative of FarmFolk/CityFolk.
The group joined with Agrarians Foundation on April 1. The foundation is a federally registered charity the Small-Scale Food Processors Association launched in 2014 but never fully activated due to a lack of capacity.
"The association provides services direct to people that are value-adding and they wanted to create something that would support primary producers," says Sara Dent, executive director of Young Agrarians. "This was a perfect alignment. … Young Agrarians had grown and grown and grown and we were at the point where we needed our own dedicated board and administrative infrastructure from an operating perspective."
Agrarians Foundation's four directors – chair Bill Code, Nancy Ross, Kenneth Gallie and Kathleen Buote – will remain but new directors that reflect Young Agrarians' priorities will be added.
Young Agrarians' activities won't be affected by the change but the foundation should enable it to secure funding. The charity reported $1,200 in income to the Canada Revenue Agency in 2017 (its most recent report). This year, it will have $500,000 worth of funding for programming.
A key program of Young Agrarians is a widely acclaimed land-matching program, which received one-year funding from the province last September of $300,000 as well as $25,000 in federal-provincial funding in January 2018. Additional funding partners include Metro Vancouver, Cowichan Valley Regional District, Columbia Basin Trust and Vancity.
Dent expects additional government funding to follow and hopes Young Agrarians' new status will help attract funding for nationwide initiatives from new partners.
Young Agrarians operates through Organic Alberta in that province. Ontario members have hosted networking events in that province, and there has also been interest in Atlantic Canada. The cash to undertake events on a more consistent basis has been in short supply.
Dent hopes the foundation will allow it to tap into fresh sources of funding to give it a greater presence.
"We will be able to leverage Agrarians Foundation for national funding," says Dent. "We do need to … build our capacity in that direction in order to do a proper national roll-out of programs."
Tagged in:
Related Articles:
Short-season production comes with long days
100 MILE HOUSE – At 8 pm, Robin Hunt and her husband of almost two years, Johan Bos, are finishing […]
Hands-on experience critical for non-farmers to learn the ropes
KELOWNA – Lightfoot Farm owner Simon Answerth is the sole graduate of a three-year farm incubator program spearheaded by the […]
Current Issue:
June 2019
Vol. 105 Issue 6
STORIES IN THIS EDITION
First Cut
Hog farm won't face charges
Okanagan drives land values
Where's the beef?
Minister defends Bill 15 changes
Back Forty: Farmers, not just farmland, need revitalization
Editorial: No peace, no order
ALR restrictions make commuting a fact of life
Johnston's Packers targeted by activists
Child labour
Sidebar: When is a crime not a crime?
Berry growers get long-awaited funding boost
Proteobiotics reduce poultry, swine infections
Greenhouse growth stymied by gas prices
Bloom
Increase farm productivity with cover crops
Ag Briefs: Water fees not evenly distributed among users
Ag Briefs: BC Tree Fruits prepares to relocate
Farmland trust explored for Island
New owner, same faces
Fruitful experience
Fruit growers cautiously optimistic on bloom set
Honeycrisp key to success for Golden Apple winners
Changes to slaughter rules taking too long
Going! Going! Gone
Local meat deamnd creating opportunities
Sidebar: Compost in 14 days
Ranch takes pasture to plate at face value
Market Musings: Technology has its challenges
Oliver veggie grower prefers wholesale
Grocer offers tips to get a foot in the door
Greenhouse veggie days a hit with school
Haskap research may help berry go mainstream
Grow up!
Research: Bee sensitivity linked to neonic pesticides
Fraser Valley orchardist calling it a day
Rally cry
Worming his way to the top of the heap
Mushrooms a viable crop for small growers
Island 4-H beef show celebrates 25 years
Woodshed: Deborah starts her vacation a golf widow
Brewery's food program spawns farm project
Jude's Kitchen: Celebrate dads!
More