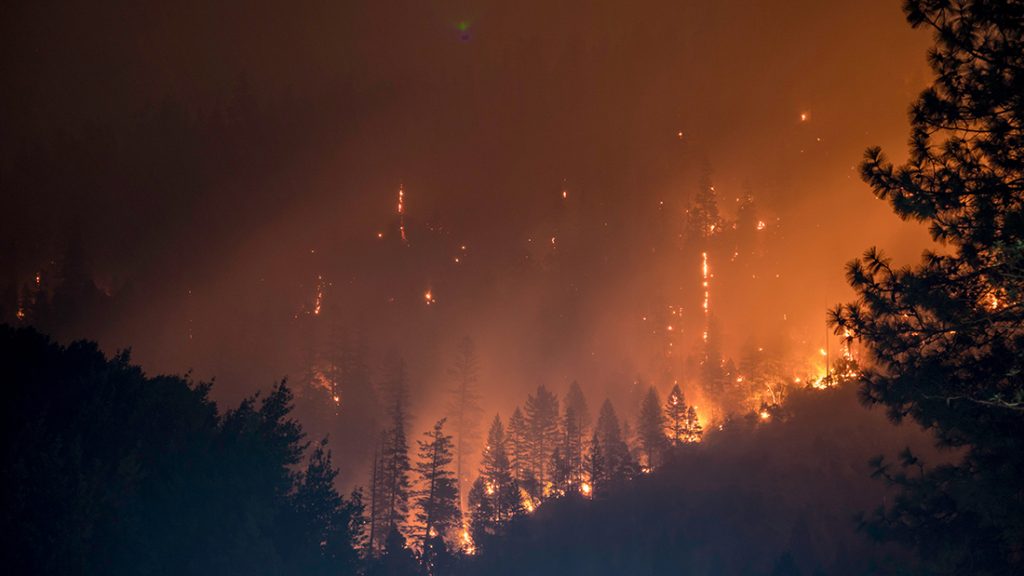 May 8, 2019
by PETER MITHAM
With temperatures set to approach 30 degrees Celsius in BC's southern Interior this week, the province's update on its wildfire action plan hasn't come a moment too soon.
Released last week, the update outlines actions taken on to implement 108 recommendations made in the independent report the province commissioned following the devastating 2017 wildfire season. Action is underway on more than a third of the recommendations, with recent improvements aiming for better communication among stakeholders and greater funding of wildfire management.
Several prescribed burns have taken place in recent weeks to reduce the risk of wildfires, backed by $10 million in provincial funding. In addition, burn restrictions will be upgraded in the Cariboo region on May 10 to mitigate wildfire risks.
A month ago, on April 9, Category 3 open fires were banned; on May 10, Category 2 open fires will be banned. These include the burning of waste, slash and similar materials; open fires larger than a half-metre; stubble and grass fires; and the use of sky lanterns, fireworks or binary exploding targets.
Regional water restrictions have also come into place in many municipalities after an exceedingly dry March. However, the province notes that just five of the province's 29 regions qualify as "dry" or "very dry." The driest regions are the Nechako, Skeena-Nass and Peace.
Tagged in:
Related Articles:
Report with 108 recommendations draws heavily on BC Cattlemen's submission
KAMLOOPS – A report on the BC government's response to the natural disasters that roiled the province in 2017 says […]
Scale of wildfires underscores need for clear communication
VICTORIA – Workshops aimed at fireproofing BC farms and ranches seem to be working despite record-breaking fire seasons this year […]
Current Issue:
MAY 2019
Vol. 105 Issue 5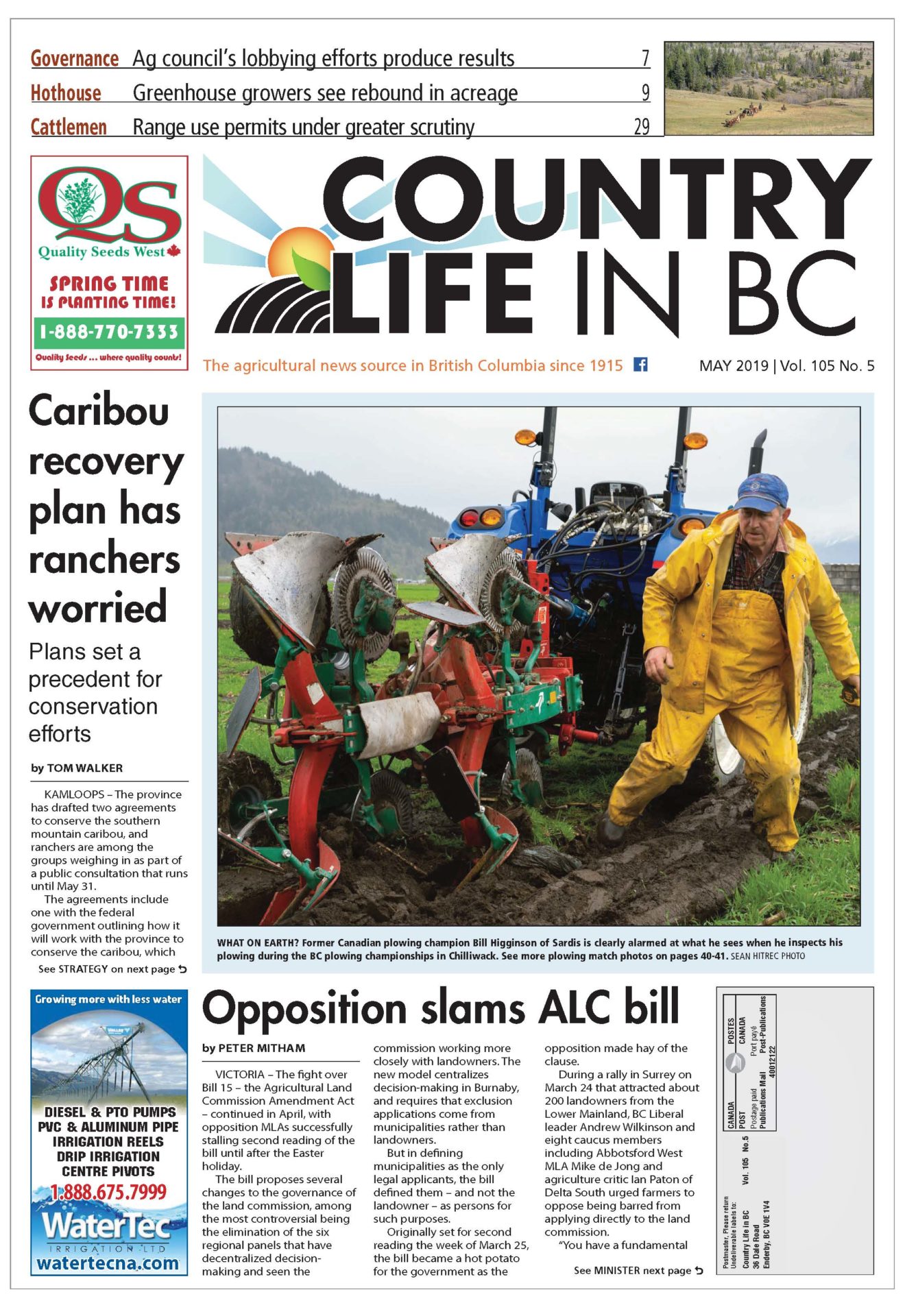 STORIES IN THIS EDITION
Caribou recovery plan has ranchers worried
What on earth?
Opposition slams ALC bill
Sidebar: Protection & pushback
Global rhubarb glut hits home for BC growers
Editorial: Truth in labelling
Back Forty: So you don't believe in climate change
Viewpoint: Don't blame the cows for global warming
Ag council's lobbying efforts produce results
Learning a new skill
Foundation's nest egg for funding projects increases
Greenhouse growers see rebound in acreage
Province will hold the line on piece rates
New CEO aims to kindle team spirit at co-op
Shrinking hog industry faces disease threats
FIRB decision prompts rethink of pricing scheme
Beekeepers see potential in technology transfer
AgSafe markes quarter century
Raspberries hit hard by harsh February
Good deal
Blueberry growers anxious for new varieties
Biological controls for pests in demand
Sidebar: Pesticides in play
Growers urged to focus on fresh
Westgen celebrates 75 years of excellence
Top seller was no-show at Holstein sale
Spring show attracts exhibitors from Quebec
Cheesemakers unite to grow niche market
Range use permits under greater scrutiny
Sidebar: Range use plans go digital
Market Musings: Top bulls sell for top dollar at spring sales
Grapegrowers share sustainability objectives
Grape specialist honoured for dedication
Hazelnut production expands across BC
Sidebar: Pest pressures
Supporters take to AITC's Sips & Sprouts
Research: Cultured meat fails to impress researchers
UAVs undergo testing for pesticide delivery
Sustainability goes beyond saving farmland
Father and daughter roll with the last of the steel wheels
Woodshed: Susan Henderson is warming to country life
Farm initiative puts heart back in agriculture
Wannabe: Farming is more than just a job
Surplus, cull fruit finds new purpose as tasty snacks
Jude's Kitchen: Special food for special moms
More