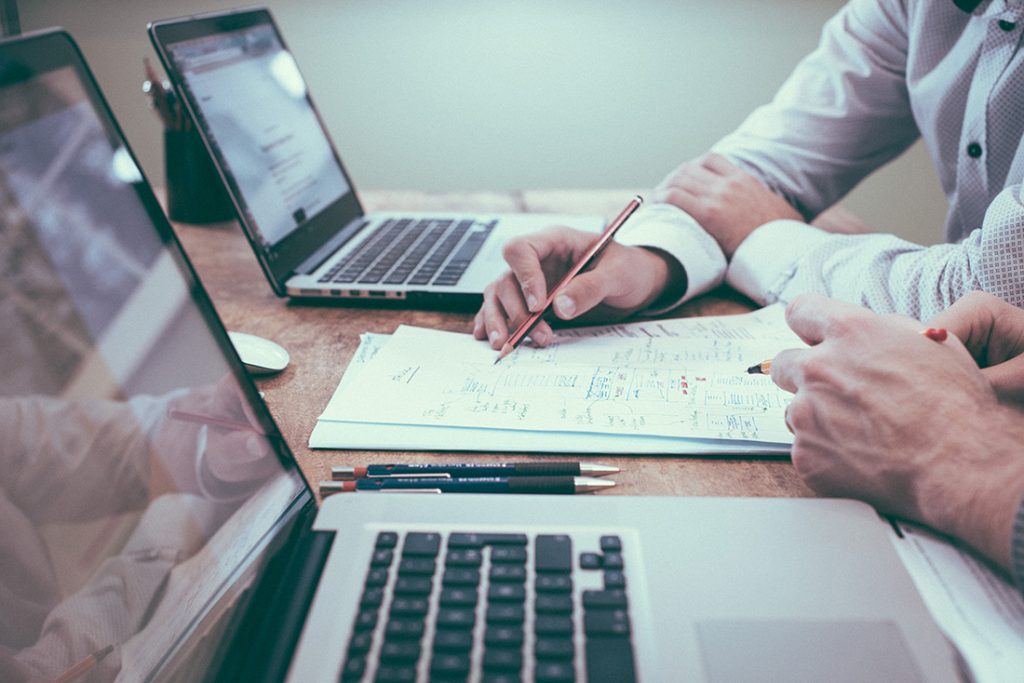 by DAVID SCHMIDT
ABBOTSFORD – The first thing farmers and agri-businesses need to do when trying to obtain financing for a new project is to develop a plan.
That's the first place the BC Ministry of Agriculture can help, BCMA partnerships and outreach manager Lindsay Bisschop told the Fraser Valley chapter of the Canadian Association of Farm Advisors at their meeting in Abbotsford, October 16.
The new BC Agri-business Planning Program builds on the Growing Forward 2 business planning program. It provides up to $5,000 for individuals and up to $30,000 for groups to hire qualified business consultants to provide specialized business planning. This includes developing a business strategy and a financial analysis of new production or processing ventures.
Having a well-developed plan is critical when approaching potential financiers.
"If you're trying to get others to invest, make sure you have a solid plan," says George Stefan, Fraser Valley leader of funding incentives and SRED (Scientific Research & Experimental Development) at PWC, a major international accounting and business consulting firm.
"Have your financial plans organized. It makes a good first impression," adds Caterina Papadakos, western Canada director of Espresso Capital.
Scotiabank senior client relationship manager Amarjit Pandhar seconds that advice, noting "the more information you provide, the quicker the process will go."
Espresso is a "venture-debt fund" which provides $500,000 to $10 million for technology-based companies.
"Our funding is like a line of credit," Papadakos explains. "We want to fund sustainable, growing businesses," she says, noting subscription-based (e.g. where a customer pays for a service on a regular basis) or refundable grant (e.g. SRED) programs are easiest to fund.
Scotiabank offers more wide-ranging financing, Pandhar noting "we customize everything."
He admits start-ups are most challenging since there is "no history," adding working capital is another area many customers fall short on.
Stefan believes "most plans are incomplete" which is why he urges them to work with PWC or other consultants to flesh them out.
"If you think you're not getting good advice, get a second opinion," he says.
Stefan says the biggest pitfalls in preparing a business plan is that people "are not dreaming big enough," do not involve enough people in preparing their plan and do not start early enough.
He notes many grant programs require approval of the applications before any shovels hit the ground.
The agri-business planning program is just the start of what is available, Bisschop notes. Other government programs include the BC Agri-foods Marketing Partnership Program, Buy BC and the new Canada-BC Agri-Innovation program, all delivered by Investment Agriculture Foundation of BC in conjunction with the BCMA.
Bisschop says the ministry is trying to get better at communicating what they have to offer.
"We don't want leave our money on the table."
Originally Published:
November 2018
Vol. 104 Issue 11
Dairy pays price in new trade deal
USMCA uncorks wine sales
ALC crippled while province mulls revitalization
Editorial: Think Big
Back Forty: If wishes were horses, beggars would ride
Viewpoint: Antibiotics are important tools for producers
Farms scramble as thousands of jobs go unfilled
Farmers' institutes set to meet in Vancouver
Poultry growers adjust to reduced antibiotic use
Traceability regulations expected next year
UFV consolidates two centres
Plowman in the making
Letters: Animal welfare monitored
Success starts with a solid business plan
Turkey growers look to boost markets
Dairy sale
Strawberry growers rank fruit quality highest
Westcoast Holsteins brings home the prizes
Cannabis raises new workplace concerns
Tasty!
Ag Briefs: Cannabis conference alongside PAS
Ag Briefs: First Nations farms funded
Ag Briefs: Cannabis grower breaks ground
Ag Briefs: harvest conflict results in fewer plow match competitors
Pilot project in Delta supports perennial crops
Uvic research seeks perfect picking time for wine grapes
Ag council wants to get farmers CHATting
Sidebar: Remember to CHAT
Fleeced
Buying stations gain ground
Snow joke
Triple Threat
Meat processing review fails to meet expectations
Livestock transport under scrutiny by activists
Ranching program grads ready for next field
Yields high as cranberry season runs late
Tour features multi-generation farms
Horse Power
Edible flowers show promise for BC growers
Retirement blossoms into flower nursery
Research: Sunflower pollen can help improve colony health
Woodshed: The countdown begins for Kenneth, Deborah
4-H BC: Funding helps advance initiatives
Wannabe: Choosing gratitude
Jude's Kitchen: Roots and keepers
More