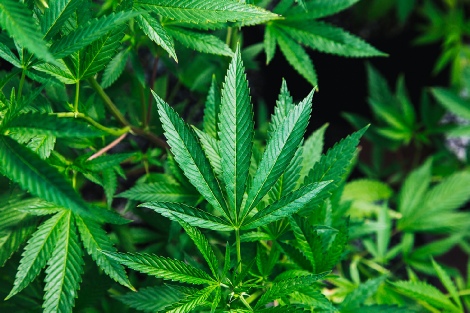 Bong show ahead as authorities learn to roll with cannabis production
by Peter Mitham
ABBOTSFORD – Growers hoping to cash in on Canada's newest legal cash crop face plenty of challenges as government wrestles with how to treat a crop that has yet to receive legal standing.
Cannabis is grabbing headlines in the mainstream media in advance of Canada legalizing recreational pot (expected by July 1), but Ottawa will continue to exert tight controls on growers, whether they're producing industrial hemp for fibre, seeds and oil, medicinal strains with soothing cannabinoids or recreational strains with psychoactive tetrahydrocannabinol (THC).
"Hemp and marijuana are the same plant – genetically identical; the only difference is they've been bred differently for different purposes," Peter Scales told the Centre for Organizational Governance in Agriculture (COGA) on February 1. "[But] hemp is not marijuana."
Scales, a hemp grower who supplies seeds, oil and flours through his Abbotsford company ACI Foods, says this is where the fun will begin when recreational cannabis becomes legal.
To date, the only licensed producers have been growers of industrial strains, which have less than 0.3% THC, and medicinal varieties. Recreational producers will require licences and the current approval process is taking six to 18 months. Were the delay not long enough, a mere 18% of applicants are being approved. They'll also have to source legitimate sources of seed and work with authorized retailers.
Scales says he expects a shakeout following legalization as producers adjust.
"It's going to change the landscape and it's going to affect a lot of people in this room, and this is where we get into the, maybe, confusing part of this discussion," he said.
On the one hand, licensed producers of medicinal cannabis are securing existing greenhouse facilities to enable them to get rolling as soon as legalization of recreational cannabis occurs.
Without naming names, Scales pointed to last summer's arrangement between Village Farms Canada LP and Victoria-based Emerald Health Therapeutics Inc. to convert a 25-acre greenhouse into a federally licensed cannabis production facility. The greenhouse could produce up to 75,000 kilograms of marijuana annually – initially for medicinal use, but with the potential for recreational products.
Canopy Growth Corp. is also partnering with SunSelect Produce Inc. of Delta to develop three million square feet in two greenhouses at a 55-acre site in Aldergrove through BC Tweed Joint Venture Inc. Plans target having a crop ready in time for the legalization of recreational cannabis.
Shift in priorities
Scales expects medicinal producers will shift to recreational production because they'll be able to work with industrial hemp producers to source cannabinoids. However, the use of greenhouses for cannabis could also impact food production.
"It means that the tomatoes and cucumbers that were grown there are not going to be grown there any longer," he said. "There's huge displacement on the horizon."
The displacement of food production for cannabis is an issue the BC Ministry of Agriculture is wrestling with, James Mack, an assistant deputy minister with the ministry and a member of the province's cannabis secretariat, told COGA.
"Legally, the Agricultural Land Reserve is reserving land for agriculture, but the public thinks of it as reserving land for food production," he said. "When we start seeing a percentage of the ALR being diverted over to cannabis production, it's going to provoke that public debate – is this actually what we have the ALR set aside for? It's one that we're going to have to get ahead of."
The issue is rearing its head in the province's consultation on revitalizing the ALR, continuing a debate when medicinal cannabis was legalized as to whether pharmaceuticals are a legitimate farm product and if it should get the same tax breaks – property and otherwise – as other crops.
"It's a farming activity and you can't ban it," Mack said. "[But] we don't want to give it the same incentives as farming."
This means it has limited access to farm tax status, and as a federally regulated narcotic it isn't eligible for support from business risk management programs and other initiatives under Growing Forward 2. How the legal crop will be handled under the new Canadian Agricultural Partnership is unknown.
"There's really a few key issues that are facing agriculture right now and the short answer to each of those is, 'We don't know yet.' We're working on them," Mack said.
Mack told Country Life in BC that cannabis is categorically different than grapes, which have displaced hundreds of acres of tree fruits in the Okanagan Valley for alcohol production. Cannabis is more potent straight from the plant than grapes.
"Grapes don't pose a threat in and of themselves," he said.
The efforts to incorporate the industry in mainstream agriculture are significant, however, and Mack looks forward to working with a community of legal growers.
"Until [July], we don't have much of a mandate on this," he said. "I know in two years my ministry's going to be defending this industry in the same way we defend any other controversial industry we have, but right now it seems weird."
Originally Published:
March 2018
Vol. 104 Issue 3
Kissin' cousins
Wine spat heads to court
ALR sidebar: Points for review
Budget boosts ag funding for strategic initiatives
AgProud
Editorial: Good intentions
Back forty: Fires, floods and earthquakes: are your ready?
So where do I get a social license
FIRB review pleases commodities
Islands Ag
Dairy outlook faces growing headwinds
Trade negotiations boost grower uncertainties
Chicken price slides despite new pricing formula
Fruit growers elect Dhaliwal president
Growers discuss SVC audits
This little tyke
Orchard app unveiled at BC Tree Fruit forum
Gala celebrates ag leadership
Ag show attendance down from record set last year
Canadian Ag Partnership "open for business"
Weed will be an ag product unlike any other
Sidebar: Crop rich in histroy, controvery
BC MP appointed ag critic
Research money key to berry sector's future
Sidebar: Weather hurts 2017 blueberry Yields
Cowichan Valley showcases Islands agriculture
Wildfire season offers valuable lessons
Make a plan and get fire smart
Cattle producers must champion codes of practice
Producers need training for disaster response readiness
For the kids
How do I move forward
Pine Butte kicks off bull sales
High-tech grass production showcased on tour
Environmentally friendly weed control
Sidebar: Mixed results
Hazelnut inventory sets industry baseline
Collaboration ups ante in fight against Wireworm
Sidebar: Going for control
New pest game-changers for BC forage producers
Farm safety is a family tradition on island
New varieties key to industry's future
Successful farm tours pay attention to detail
Sidebar: No detail too small
Research: UBC perfects test of smoke taint in wine grapes
Sensors help nurseries cut water use up to 60%
Producers encouraged to monitor irrigation water quality
Sidebar: Water sampling tips
Urgan farmers take their dreams up country
Processor capacity challenges small scale producers
New entrants give fresh life to old dairy barns
KPU student receives Tim Armstrong award
Wannabe: Hurry up, Spring!
Woodshed: Clay lives up to all of Ashley's expectations
Jude's Kitchen: Spring brunch
More