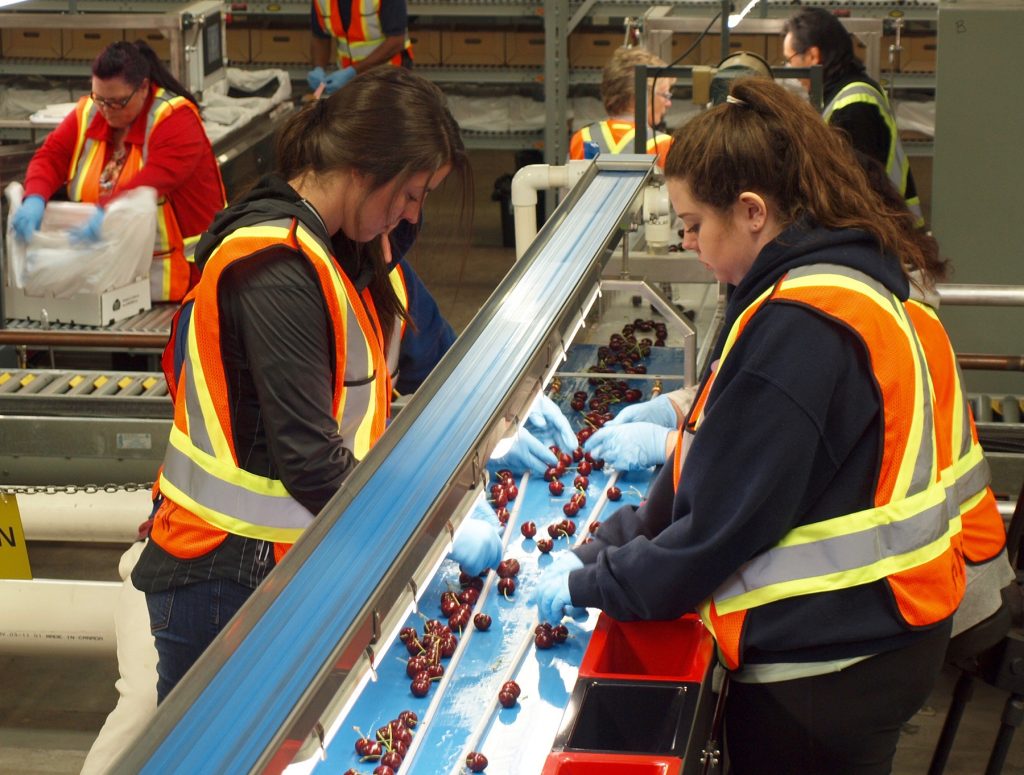 December 17, 2018
by PETER MITHAM
BC Tree Fruits Co-operative is seeking new leadership as it seeks to stay competitive in the marketplace.
In late November, two years after Stan Swales took the helm CEO, the co-op posted an ad for his replacement as well as a new CFO to replace Warren Everton, who joined the co-op in February 2013.
The co-op has not posted a notice regarding the pending transition, however, which comes after notable successes including the sale of properties in Naramata and upgrades to the packing house in Winfield.
However, the challenges facing the co-op were significant. When he was hired, Swales acknowledged that the scale and diversity of the co-op's membership was a unique challenge.
With more than 430 members and facilities across the Okanagan, the co-op included operations that were both thriving and struggling. Several entrepreneurial growers had struck out on their own, forming rival entities and adding to competition in the market.
Speaking recently with Country Life in BC, BC Fruit Growers Association general manager Glen Lucas said the co-op needs to get on track with new varieties in order to be competitive. Groewrs also need to hear from the co-op what the market wants.
"In my view there is opportunity there, but we need to figure out how the co-op gets on track with new varieties," says Lucas. "That is an area where they are really underperforming."
While a new tree fruit competitiveness fund will help with market development, the co-op also has to keep growers informed, something highlighted when Swales was hired.
"Growers need to know what kind of apples and what size the markets want," says Lucas. "We need market intelligence on what is happening out there."
The co-op has revenues of $130 million from sales of fruit, cider and, through Growers Supply Co. Ltd., agricultural inputs.
Swales succeeded Alan Tyabji, who was terminated after four years as CEO. Tyabji became CEO in November 2012, bringing 20 years' experience managing the Oliver packing house to the role.
Tyabji's tenure saw an emphasis on improving fruit quality and reducing the coop's overhead through investments in infrastructure.
BC Tree Fruits has not issued a statement regarding the quest for new executives.
With files from Tom Walker
Current Issue:
June 2019
Vol. 105 Issue 6
STORIES IN THIS EDITION
First Cut
Hog farm won't face charges
Okanagan drives land values
Where's the beef?
Minister defends Bill 15 changes
Back Forty: Farmers, not just farmland, need revitalization
Editorial: No peace, no order
ALR restrictions make commuting a fact of life
Johnston's Packers targeted by activists
Child labour
Sidebar: When is a crime not a crime?
Berry growers get long-awaited funding boost
Proteobiotics reduce poultry, swine infections
Greenhouse growth stymied by gas prices
Bloom
Increase farm productivity with cover crops
Ag Briefs: Water fees not evenly distributed among users
Ag Briefs: BC Tree Fruits prepares to relocate
Farmland trust explored for Island
New owner, same faces
Fruitful experience
Fruit growers cautiously optimistic on bloom set
Honeycrisp key to success for Golden Apple winners
Changes to slaughter rules taking too long
Going! Going! Gone
Local meat deamnd creating opportunities
Sidebar: Compost in 14 days
Ranch takes pasture to plate at face value
Market Musings: Technology has its challenges
Oliver veggie grower prefers wholesale
Grocer offers tips to get a foot in the door
Greenhouse veggie days a hit with school
Haskap research may help berry go mainstream
Grow up!
Research: Bee sensitivity linked to neonic pesticides
Fraser Valley orchardist calling it a day
Rally cry
Worming his way to the top of the heap
Mushrooms a viable crop for small growers
Island 4-H beef show celebrates 25 years
Woodshed: Deborah starts her vacation a golf widow
Brewery's food program spawns farm project
Jude's Kitchen: Celebrate dads!
More