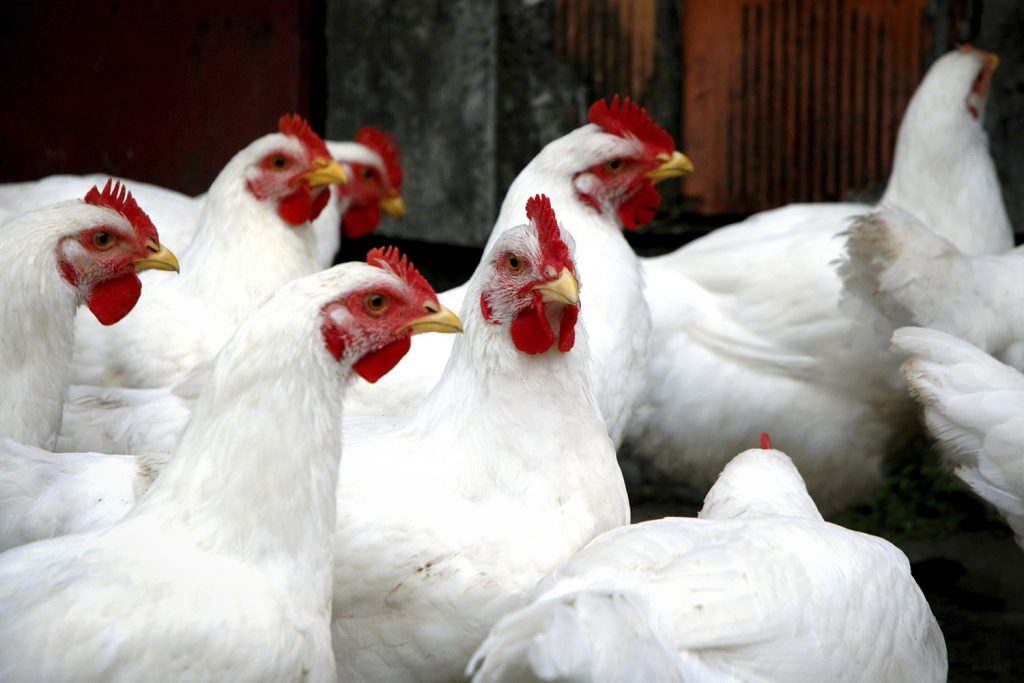 December 19, 2018
by PETER MITHAM
Three parties appeared in Chilliwack provincial court this week to hear charges laid following a 2017 investigation into the abuse of chickens at farms in the Fraser Valley.
Elite Farm Services Ltd., its president Dwayne Dueck, and processor Sofina Foods Inc. are charged with 38 counts of abusing animals. The charges were brought forward by the Canadian Food Inspection Agency after an investigation sparked by undercover footage staff with the animal rights group Mercy for Animals filmed as part of an Elite chicken catching crew. The footage caught crew members subjecting broiler chickens at various Abbotsford farms to mistreatment ranging from sexual assault to dismemberment prior to delivery to Sofina.
Elite responded promptly, terminating four staff that participated in the abuse (two others were no longer with the company) and updating employee training protocols and tightening supervision of crews.
"Elite has worked hard to make sure we have a company culture that is based on respect for the animals under our stewardship," it said in a statement after when the charges were announced last week.
The industry has also updated its protocols. BC Chicken Marketing Board implemented a new audit for chicken catching in fall 2017 and, as of January 1, 2018, began licensing catching companies and contractors. Unlicensed catching is no longer allowed.
Marcie Moriarty, chief prevention and enforcement officer with the BC SPCA, initially expected Crown counsel to lay charges against six individuals. Other investigations have usually led to the employees directly engaged in the abuse being charged.
However, the subsequent investigation led to Dueck being the sole individual charged in this case.
"CFIA determines who responsible parties may be during an animal welfare investigation," the federal agency told Country Life in BC. "We are not able to provide further comment regarding how charges are determined in this case as the matter is currently before the courts."
The charges could draw hefty fines. When the Kooyman brothers of Chilliwack Cattle Sales Ltd. plead guilty and were sentenced on four counts of abuse following a Mercy for Animals sting operation, the fines totalled $345,000 – the maximum fine of $75,000 for each count, plus a victim surcharge of $11,250. Restrictions were also placed on the men.
Related Articles:
CHILLIWACK – Another horrific case of livestock abuse uncovered by the activist group Mercy for Animals highlights gaps in the […]
Current Issue:
June 2019
Vol. 105 Issue 6
STORIES IN THIS EDITION
First Cut
Hog farm won't face charges
Okanagan drives land values
Where's the beef?
Minister defends Bill 15 changes
Back Forty: Farmers, not just farmland, need revitalization
Editorial: No peace, no order
ALR restrictions make commuting a fact of life
Johnston's Packers targeted by activists
Child labour
Sidebar: When is a crime not a crime?
Berry growers get long-awaited funding boost
Proteobiotics reduce poultry, swine infections
Greenhouse growth stymied by gas prices
Bloom
Increase farm productivity with cover crops
Ag Briefs: Water fees not evenly distributed among users
Ag Briefs: BC Tree Fruits prepares to relocate
Farmland trust explored for Island
New owner, same faces
Fruitful experience
Fruit growers cautiously optimistic on bloom set
Honeycrisp key to success for Golden Apple winners
Changes to slaughter rules taking too long
Going! Going! Gone
Local meat deamnd creating opportunities
Sidebar: Compost in 14 days
Ranch takes pasture to plate at face value
Market Musings: Technology has its challenges
Oliver veggie grower prefers wholesale
Grocer offers tips to get a foot in the door
Greenhouse veggie days a hit with school
Haskap research may help berry go mainstream
Grow up!
Research: Bee sensitivity linked to neonic pesticides
Fraser Valley orchardist calling it a day
Rally cry
Worming his way to the top of the heap
Mushrooms a viable crop for small growers
Island 4-H beef show celebrates 25 years
Woodshed: Deborah starts her vacation a golf widow
Brewery's food program spawns farm project
Jude's Kitchen: Celebrate dads!
More